CSC's journey toward strategic corporate responsibility
Wed Oct 03 07:35:47 EDT 2012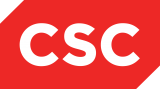 Corporate responsibility as a function is fairly new to CSC. Its first CR report was published only four years ago. Despite this short length of time, CSC has made rapid, impactful growth in its CR program and has been successful in integrating it into the overall strategy of the company.
Mark Delisi, CSC's Director of Corporate Responsibility, shared his thoughts recently with the Center on CSC's progress in sustainability and CR.
Can you briefly describe CSC's journey into incorporating CSR as a function in the organization? What prompted the change; was there an internal or external push?
"The push to further develop our CR efforts came both from internal and external forces. Internally, there was recognition that we needed more strategic alignment in our social and environmental reporting and activities. Externally, a steadily increasing number of stakeholders were inquiring about our progress in social and environmental sustainability.
"Our journey has been one of continual progress toward greater transparency and sustainability. We knew we could not make it 'there' in one year, so we mapped out a five-year strategy with goals along the way. I'm happy to say we have met or exceeded many of our original goals, but we have further to go, and in areas like stakeholder engagement, we have yet to reach our goals.
"Fundamentally we want to progress the program in terms of company honesty and transparency vs. false marketing or 'green-washing.' It is very important for our business that we do it the right way while at the same time making substantial progress year over year."
What were some of the challenges of creating a formal department? How does the CSR team interact with other departments?
"A principal challenge is to ensure that CR is not just a freestanding department, but an integrated lever for growth, and strategic to the business. Education about CR, strategic alignment, and proper funding are other recurring challenges we continue to face.
"We wanted to ensure that CR works collaboratively with all the relevant departments, so we formed a CR Council, which is open to any employee but also includes key stakeholders from these departments. We saw early on that our success depended on volunteers and employee engagement. Our team especially works with Corporate Communications, HR and our Diversity office, and we hold regular meetings with representatives in each of these areas to ensure alignment and collaboration."
How was senior management buy-in procured? What role does senior management play in helping CSC achieve its CR objectives?
"Governance is one of our five main focus areas in CR at CSC, and we built a governance structure at the very beginning. In addition to the CR Council, we formed a CR Governing Board comprised of our most senior executives. They set the sustainability strategy and ensure executive sponsorship.
"We also built a dialogue with those who are critical of CR. These critics have sharpened our focus and pushed us to ensure program maturity ties directly to CSC business outcomes.
"I am a big believer that any organization in a company that relies on overhead funding needs to prove out its ROI to the company. We keep a sharp eye on that, and continue to focus our efforts to ensure maximum benefit to the bottom line and all our stakeholders."
How are employees involved in helping CSC reach its sustainability objectives? What were employees' reactions to the increased focus on CR?
"Employees are one of our main CR focus areas. Many of our programs have an objective to increase employee engagement. For the current generation entering the work force, a company's citizenship activities are of increasing interest, so we tie CR to employee attraction, development and retention. We also brief employees, interns and client teams on the importance of CR in relation to leadership development and sustainable business success.
"Generally our increased CR efforts have met with widespread support from employees. They also keep us honest, ensuring that even in tough times we are transparent about what is happening with the company and how it affects them. As noted, all employees are welcome to join the CR Council, which has monthly meetings and connects the global projects and goals to regional strategies and outcomes."
So far, CSC has published three CSR reports. What have been the challenges in the reporting/measurement process? What tools or resources have helped you overcome those challenges?
"Measurement continues to be an area for improvement. Also, it can be very challenging to get stories across the global organization and not have a predominantly U.S.-centric view.
"Some regions in which CSC operates have different or more rigorous environmental measurement standards than the U.S., such as Europe or Australia, which adds complexity when trying to summarize the progress of CSC as a whole. Transparency in the numbers is key. We have to identify when something is a more regional vs. global value or outcome.
"Our internal employee social media platform has greatly facilitated global communication and allowed our team to collect stories, photos and information throughout the year for the report. In reality, the creation of the CR report is a year-round process that requires us to continually collect stories and data, keeping the report fresh."
Have you received any feedback from external stakeholders, including community members, customers, etc.?
"We have received some external feedback, and are working to formalize the feedback loops. For example, an important client noted last year regarding our CR report that we were missing the mark on some of their central issues, like cloud and data security. We listened to those concerns and integrated thought leadership on those topics into our fourth CR report, which will launch in September of this year.
"This year we want to make this feedback easier and more strategic, so we plan to form a client stakeholder council this fall that will meet twice a year and provide us input on the CR report in the fall and our CR strategy early in the next calendar year."
How are you tracking your CSR efforts? Are you using any metrics to determine success or areas of improvement?
"Yes, we generally go by GRI metrics and a select set of CSC-specific program metrics. We have measures in each focus area and for the overall program. Our next step is to set global environmental targets and determine what measures we make public. Most are internally reported for now."
What were some of the best practices or lessons learned in the process?
"The importance and benefits of collaboration throughout the company are especially visible with CR. Many of our projects are greatly enhanced by employees who don't work directly in CR but have a passion for it. The innovation and dedication of our employees is a resource that has been critical to CSC's ongoing CR success.
"A few other lessons learned include:
Viewing a new CR program as fundamentally about culture change and education
Always viewing yourself as overhead – stay lean and hungry to make what you do relevant to the business. Continually ask: "If our funding or program was cut off, what would it do to the company?" If the answer is "nothing major" then you know you are in trouble!
Stay unconditionally positive
People, Planet, Profit - don't forget the profit part
Build partnerships both internally and externally. Become a master at 'volun-told-ing.'"